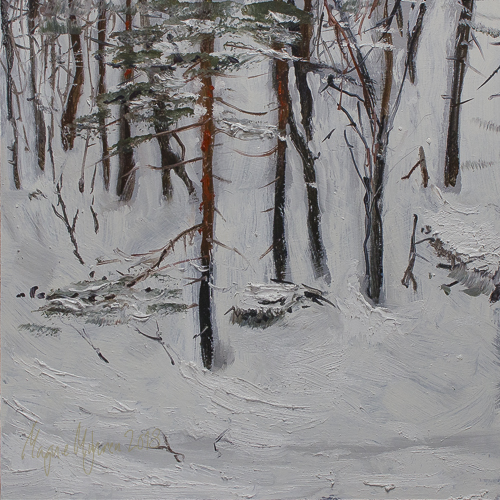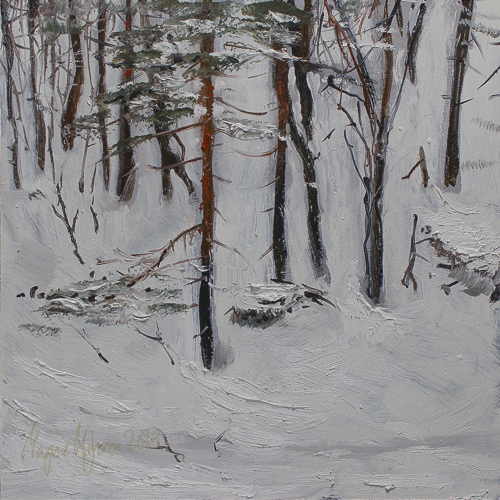 Day twenty – Saturday March 3 – 2018. Starting at 15:30
About an hour
30cm x 30cm
Oils
A fight with low temperatures and freezing wind!
Actually I was about to go painting yesterday, but I had to go to a brief medical check. Last Friday I had the flu. One has to take care. I'm doing this in a safe and sound way.
Cold winds are sweeping throughout the whole of Europe these days. Norway is no exception. The eastern winds usually carry loads of snow collected when it passes Skagerrak. Snowshoeing is the solution for hikes in the woods beyond the skiing trails.
The Jervenduken is quilted and provides a fantastic shelter. I thought perhaps I wouldn't be able to paint anything at all in the freezing chill, but I got quite comfy in it and managed to paint in about one hour.
I started out with a roughly pre-painted  panel in different grey values. I thought that this would give me an easier task than with the usual ocher painted one.
Here is a small detail showing some rough strokes. I hope these strokes will give a bit more punch to a relatively static motif.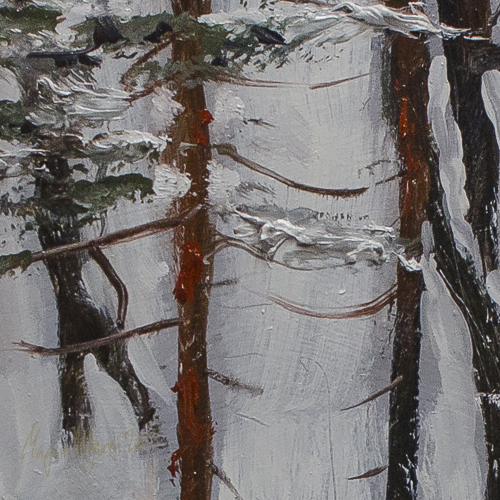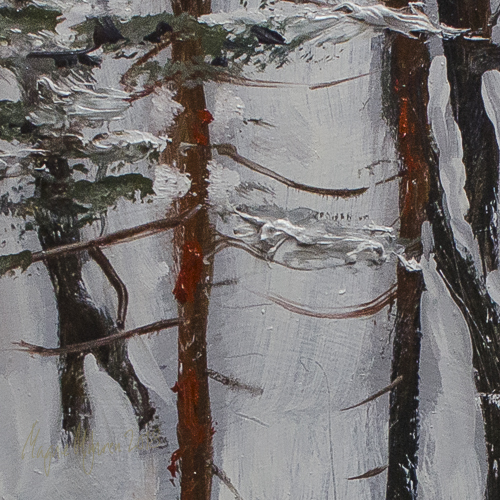 I also have a new transportsystem now, for carrying the wet panels. Two sides of wet panels facing each other.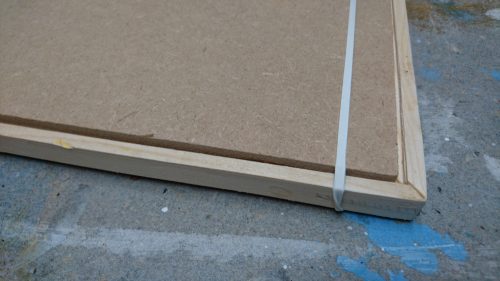 Magne